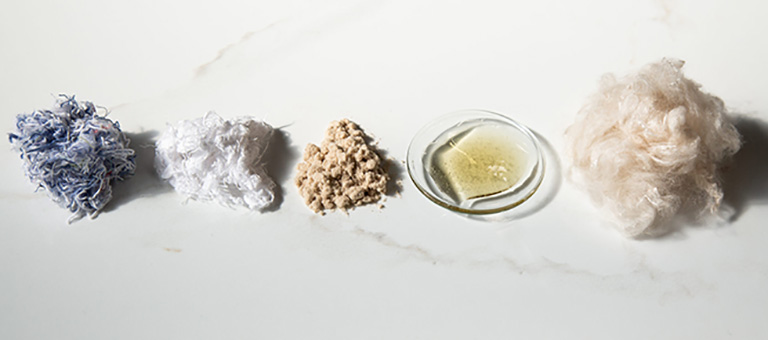 PEOPLE
The story of Tekstina is a story of constant progress, creativity and innovation.
Deriving from local knowledge and perseverance. We believe our employees are the essence of our longevity and success.
%
of employees from local environment
h
invested in employee education
We have a strong focus on our customers needs and expectations and follow the strictest standards in the industry. We strive for the best and are respected by the best.
PLANET
We enjoy our work with textiles and have the deepest respect for the tradition and the environment for which we create and in which we operate.
Different designs and different prints to meet the needs of our customers. Carbon print reduction to meet the expectations of generations yet to come.
%
reduction of carbon footprint from 2017 to 2018

%
reduction of clean water use from 2016 to 2020
%
reduction of waste water from 2016 to 2020
%
reduction of gas consumption from 2016 to 2020
Tekstina has implemented a waste management system, implemented to collect, sort and treat all kinds of waste coming from its production sites ‒ waste from plastic containers, cardboard from packaging, fabric waste …
%
of Tekstina's waste is collected to be recycled
%
of fabric waste from production is sold for reuse
BUSINESS
We are one of the oldest textile producers reaching the highest standards in the industry with knowledge and skills that dictate trends.
We are faithfully executing our strategy to keep and expand the position of trustworthy and innovative textile producer, provide secure employment and generate added value for all our shareholders. We are committed to developing top of the class products.